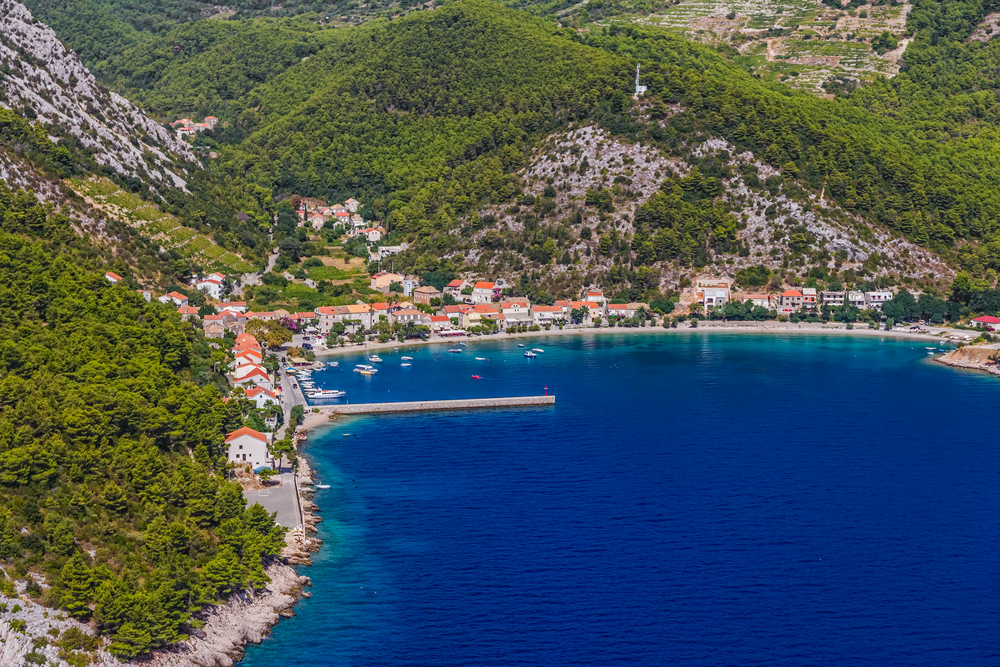 Departure by agreement
Sightseeing unique region dingač panorama, taking photographs, going through the 400 m long tunnel.
visit and tastings first winery "Matuško" 4 types of wine, including wine of superior quality Dingaè, sweet prosecco wine, grappa and liqueurs of grappa, duration up one hour.
the largest winery in the poloutoku approximately 1200 m2 below ground.
Another destination is an old, small family winery "Jurca" and with cheese, ham and anchovies taste excellent red wine Plavac and two dingac sweet wine sherry and liqueurs, duration about 40 min.
After the winery "Jurica" or lunch we sail to the northern side of the peninsula to the winery Grgurević.
pleasant In addition to socializing, cheese and prosciutto tastings four black and one white wine, the owner and master of wine making will hold an extensive lecture on the process of production to the culture of wine drinking.
With prior arrangement tasting at "Grgurević" vinery may be in the vineyard in an old field cottage where guests help with serving food and for a moment to experience a touch of rural life.
Visit winery Gregurevic has a duration of 1-2 hours.
In return the visit grgić winery, where you will taste red and white wine most famous Croatian wine producers world-renowned mr. Mike Grgich.
Return to the boat  it according to your wish.
Trip duration is approximately 4 hours or by arrangement, or because of your limited stay in the port can be shortened for 2 hours with a visit 2-3 wineries.
Lunch meat under the lid or just hommade cheese and prosciutto and other products with homemade bread can be organized or fish lunch in a restaurant with sea views.
Wine tour and tasting already from 13 euro per person duration 1, 5 hours.
Description and price in eur

 2-4 persons

5-8 persons

8+

Wine tour of 2 hours with lunch/
without lunch

60 / 30 Euro

55 / 20 Eur

50 / 17 Eur

Wine tour of 4 hours with lunch/  without lunch

65 / 40 Eur

60 / 25 Eur

57 / 20 Eur
Available: every day
Payment: Eur,Kuna or Pay Pal