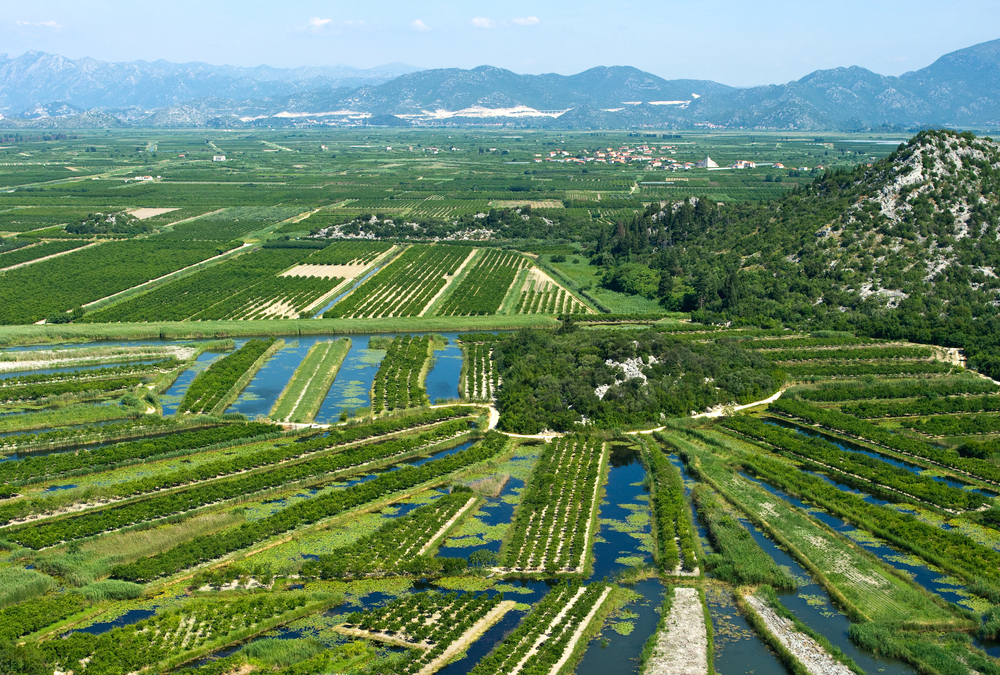 The Neretva Valley is getting more and more popular especially relating to Croatian tourism. Our excursion called "Green River- Lost City" is joining two attractions- going by a river boat down the exceptionally clear Norin River, and a visit to an ancient site of the Antigue town of Narona, the second largest Roman town on the eastern Adriatic coast.
The  tour begins from Dubrovnik or the surrounding area in 0830 or by appointment and drive through the Beautiful countryside takes about 2 hours and begin our tour Neretva Photo Safari.
The trip start  at Vid nearby Metković visiting the Archaeological exhibition of Narona, whose name became famous worldwide a dozen of years ago. Within relatively cramped space as many as sixteen statues were found on the former Forum. The fact is, that these have been the biggest individual finds of emperors' statues up to now in the world. By all means, the statue of Augustus wearing a formal armor and the statue of Livia, his second wife are among the most attractive finds.
After visiting the Archaeological exhibition of findings the guests are asked to take a seat in a river boat, the traditional vessel of the Neretva River and floating through the ornithological refuge they can enjoy the last Mediterranean delta, which has still preserved its flora and fauna. That is the opportunity to use their cameras in order to take unforgettable photographs of the world, totally different from the one we live in. The voyage continues to the site by the small Norin River arranged for picnics. There, surrounded by greenness and beyond any touch of the civilization the guests are served lunch consisting of local specialties based on Dalmatian and the Neretva's cuisine.
After lunch the guests can relax enjoying the songs and music by our local musicians or compete in a tug-of-war, and if the weather permits they can swim in the river. The trip ends with getting aboard the boats and again, sailing to the " Lopoč" Restaurant at Momići.
Optional lunch, meat, fish or vegetarian.
Trip details:
08.30 start or by appointment from your accomodation
08.30-11.30 drive about 2 hours
11.30-12.15  visiting the Archaeological exhibition of Narona
12.15-13.00  sailing through the river
13.00-15.00  lunch in nature,fun time
15.00-15.30  sailing to the restaurant
15.30-16.00  coffee and dessert
16.00-18.00  drive to your accommodation
Trip includes:
Drive from your accommodation and back with car and boat
Ticket for the museum
Food and Drink
Please note: Passport or ID is required.
The price per person from Dubrovnik, Cavtat and the surrounding area is 55 Euro per person.
Price from Peljesac and Korcula, is 50 euros