The Milos wine-cellar has been successfully cooperating with travel agencies and numerous individual guests in organizing wine tours to get the guests familiarized in the best possible
way with Plavac mali and the Peljesac Peninsula, its natural habitat. Classical wine tasting includes a wine presentation on all the specifics of the winemaking process, a visit to the old part of the cellar, wine tasting and a five minute film about Plavac mali, Peljesac and the Milos wines.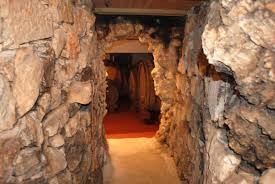 The standard tasting  included tastings 2 red wines Plavac Mali and one white Rukatac.
We recommend a cult wine they Stagnum organically produced from old terraced vineyards that are kept in old wooden barrels for 3 years. The price of this wine is 24 Eur.
Prices of other wines are 8-50 euros.
With prior arrangement and additional payment may arrange a tour of the vineyard with jeeps.
The right place for wine experts.
Cards accepted.